Throw Yourself a Petal Party
You enter a busy room and are met with an unexpected freshness, the kind that lives outdoors and is impossible to capture. A sweet fragrance follows and lures you through the crowd, becoming stronger with every step forward. The people part and you find yourself facing something you'd never expect to see here, something that you've never even seen before. What stands before you is nothing short of perfection for such an event. What stands before you, is the Blossom and Bud Flower Cart full of fresh blooms.
Just when you think you've seen it all; candy bars, cookie bars, donut and champagne and pretzel and waffle bars (actually a waffle bar sounds pretty good right now), there's still one Pinterest-worthy trend that hasn't reached full-blown over-done status: the flower bar.
That first paragraph up above? That could be yours; your bridal shower, your birthday, your wedding; your anything you want. Surprise your guests and be the talk of the 'pin-it' town with our gorgeous flower cart full of fresh flowers.
We offer three different packages for our flower bars:
Business as Usual: we set up our cart with flowers priced by the stem (like we usually do at markets), and guests can make and purchase their own posies.


DIY Posy Freebies: tell us your budget and we'll organise enough stems to suit! We'll set up the cart with flowers by the stem as usual, but costs will be covered by the host (you) so guests can make their own posies and leave with a blooming good freebie!

Pre-made Posy Freebies: tell us your budget and number of guests and we'll arrange a gorgeous little posy for every one of them! It's like a grown-up version of a party goody bag, how sweet is that?!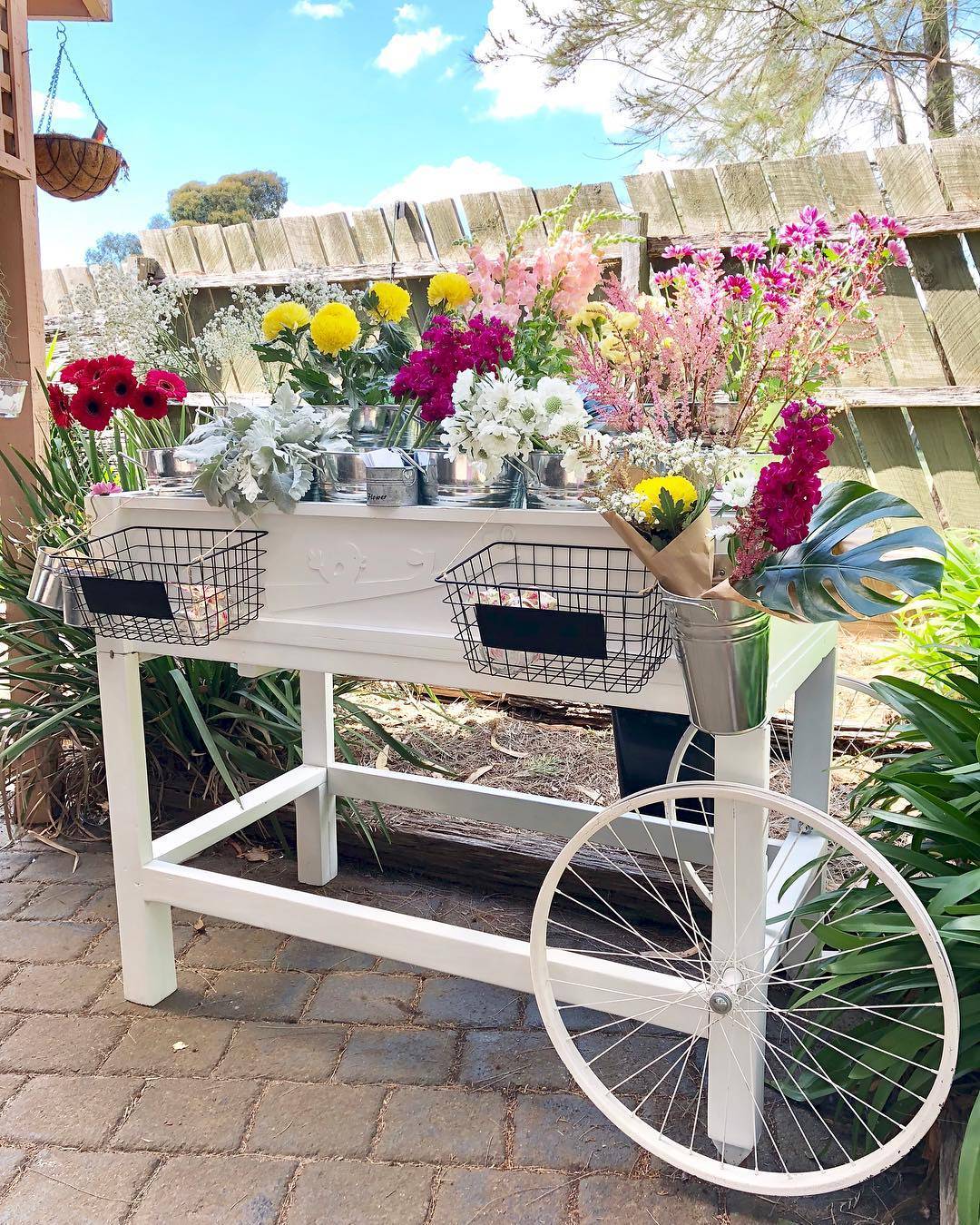 If you'd like to organise your very own flower bar or have any other questions about it, please send us a message using the contact form below. We know how excited you are so we'll get back to you asap!
Please note that since we are only one studio located in the western suburbs of Melbourne, we aren't able to service all locations across the state. If you aren't sure if we can assist you, please send us a message and we'll see what we can do.