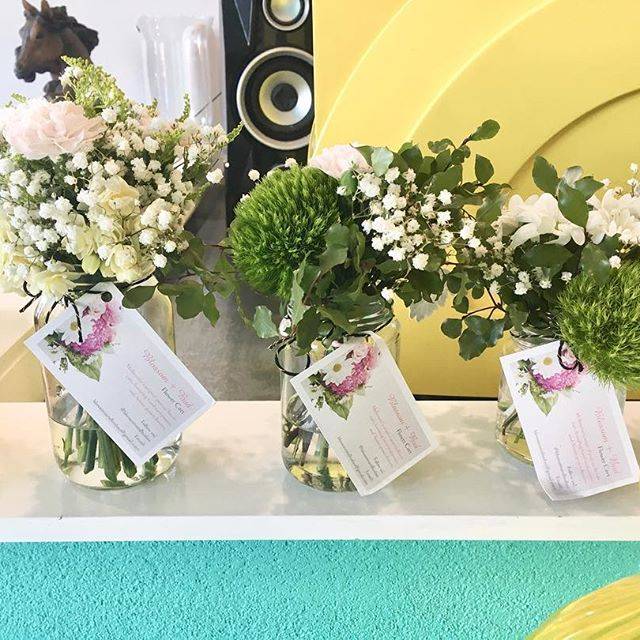 Looking for an affordable and environmentally friendly je ne sais quoi for your next special event? Our unique floral catering service offers fresh flower decor in used and reusable up-cycled jars, made especially to fit your budget and style!
Whether it's a formal dinner party, a casual birthday bash, or an intimate night in with your closest friends and family, Blossom and Bud Flower Cart's floral catering can take your special event to the next level with no nasty aftermath (read: rubbish, cleaning up, returning rental props before deadlines).
The best part is, you won't have to worry about a thing! Just let us know your budget, colour scheme, and any flower preferences you have and we'll do the rest.
So, ready to floralise your next event? Just send us a message using the contact form below. We know how excited you are so we'll get back to you asap!
Please note that since we are only one studio located in the western suburbs of Melbourne, we aren't able to service all locations across the state. If you aren't sure if we can assist you, please send us a message and we'll see what we can do.