Flowers are a girl's best friend.
Oh and dogs, flowers and dogs.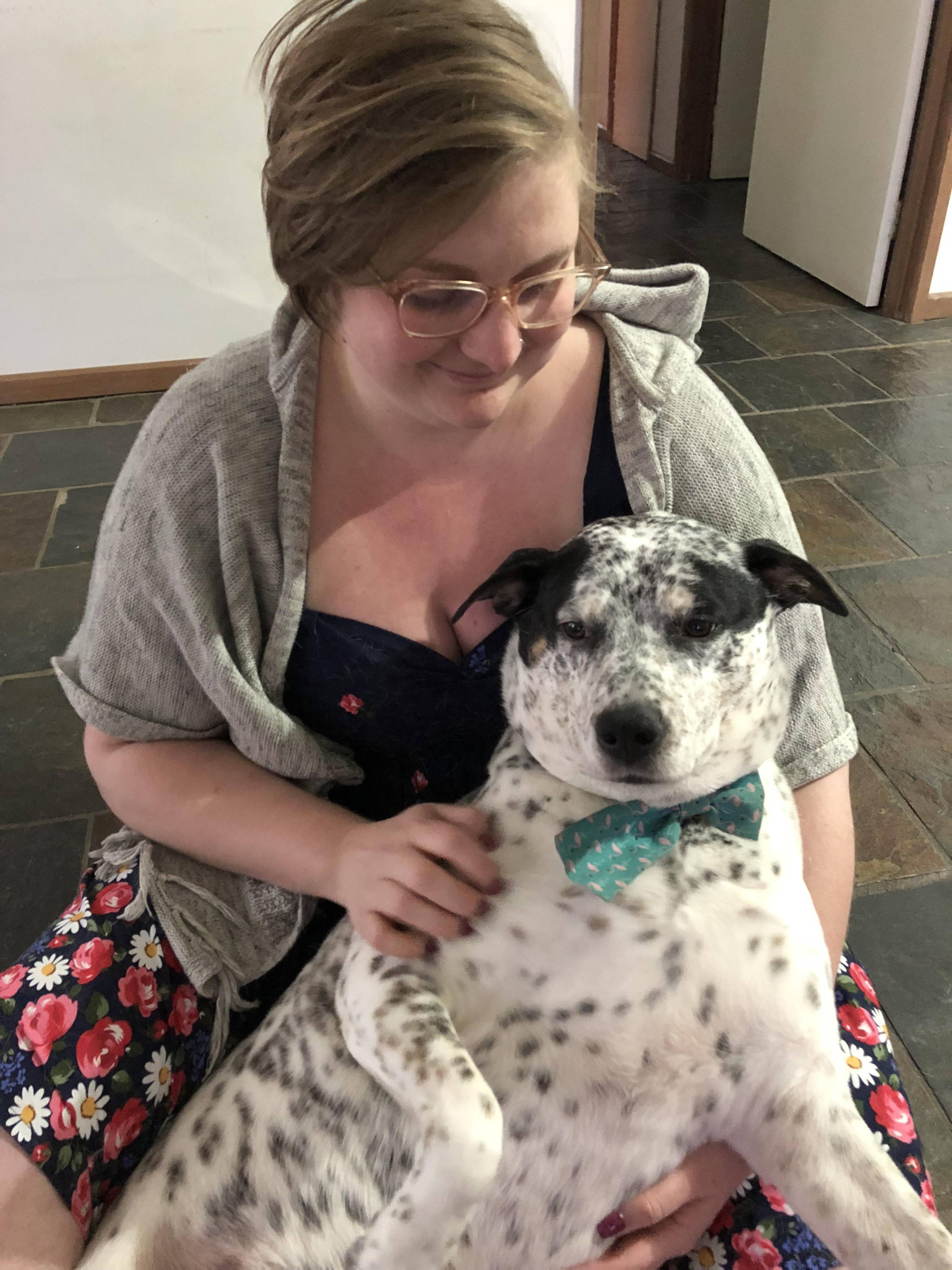 Living the dog-mum life vicariously through my best friend, who is the proud parent of this very good boy, Buddy.
Hi! I'm Jacki, the owner and creator of Blossom and Bud Flower Cart.
I'm a born and raised Melbournian who has always loved flowers and craft and pink; anything feminine really.One day, after a few tries at finding my dream career, I decided to study floristry. My search ended there.
Working with flowers is amazing in itself (although it can be hard work; 4 am trips to the flower market anyone?), but the reactions I see to flowers is another story altogether.Flowers have this way of making people happy, even if it's just for a split second; they put a smile on your face or a positive thought in your mind. I like feeling happy, and I love helping others feel happy, so it only made sense for me to use the beauty of flowers for the forces of good. It was then that I knew what to do.
A personalised posy pop-up.
Blossom and Bud Flower Cart was borne from my passion for flowers, an appreciation for the beauty of nature, and a desire to make happiness available to the everyday person, regardless of their budget or taste.
You deserve to be happy, don't deny yourself that.
Keep on blooming,
Jacki xo