Frankie, my dear, I give a damn.
This is the story of a girl, who was a cart and made of wood, and while she looked so tall in photographs, I absolutely loved it when she...smiled?
I found Frankie on Gumtree one night while I was researching my flower cart idea. I wasn't planning on starting the business just yet and I definitely wasn't wasn't planning on buying a cart right away! Something about this one piqued my interest though, and so out of curiosity (and immense enthusiasm) I arranged to see her.

She was beautiful. In all of her colour-clashing beauty, she was perfect; a deep cavity, solid build, vintage-style wheels, and a gorgeous bird decal on either side.
She was The One.
And then life did that thing where circumstances change and plans go out the window, and next thing I knew, Frankie was mine.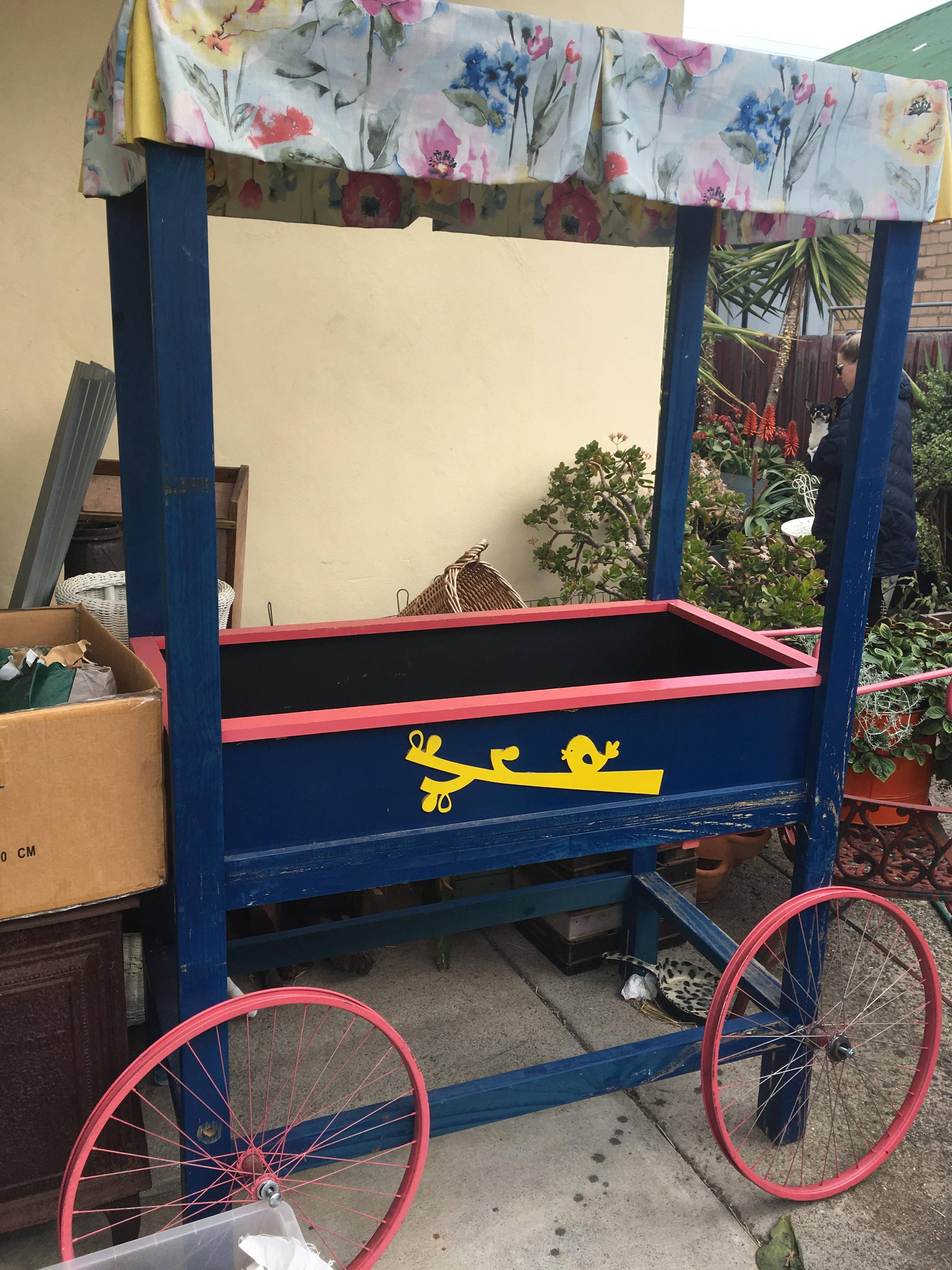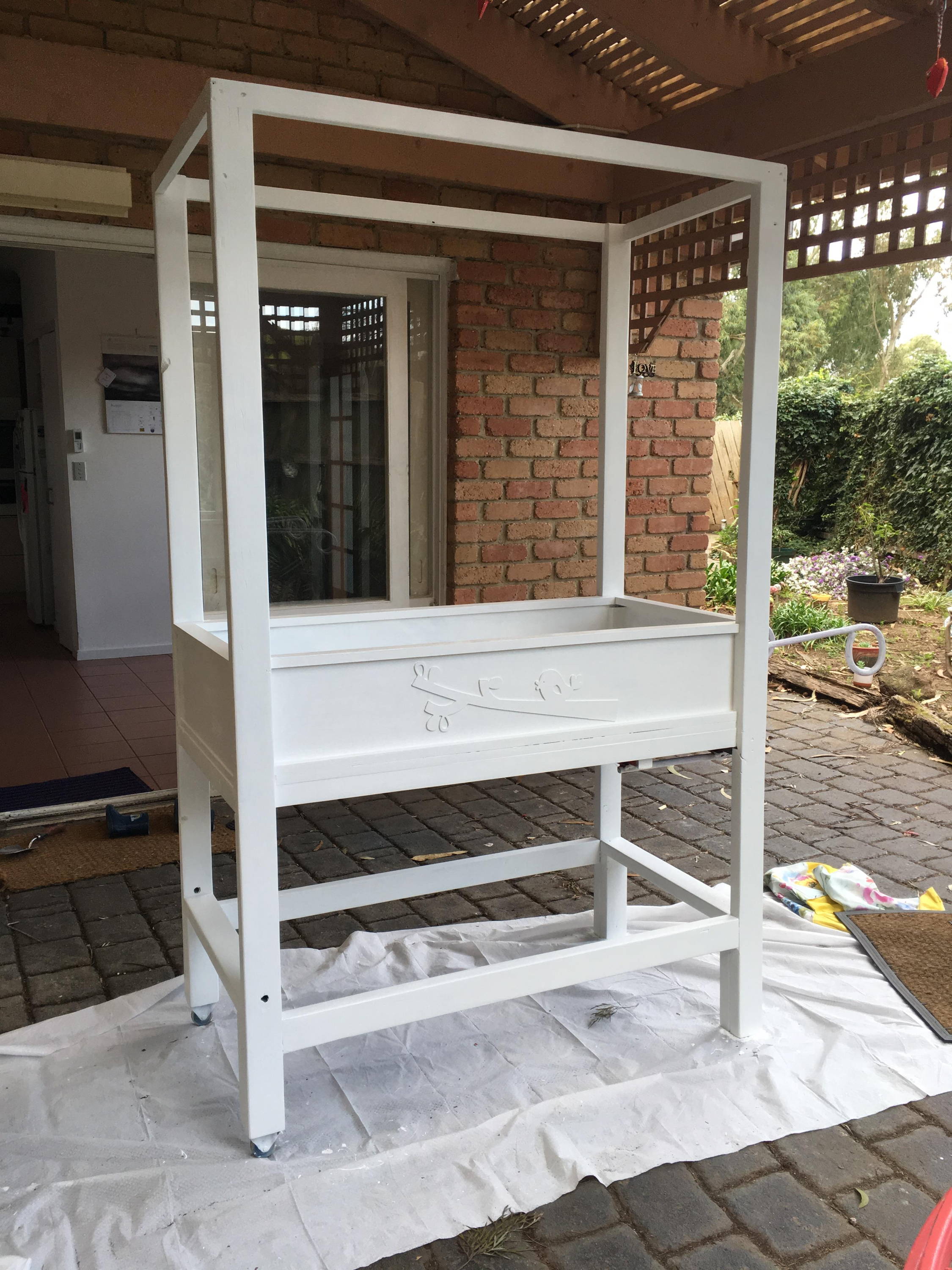 As much character as the original paint-job held, it wasn't quite the look I was going for, and so it was time for a good old-fashioned makeover.
I gave Frankie a gentle sand and a few coats of paint, and she was looking as good as shabby-chic new. But there's only so much a crafty florist could do; I needed some help.
I enlisted my brother, a very patient handy-man, to work his magic on Frankie. He not only turned her into a fabulous convertible, but somehow managed to make her semi flat-packable so that she could fit into the back of my humble little Yaris (his name is Bruce, in case you were wondering. And yes, it would appear I have a thing for naming my large possessions).
After all of that and a few finishing touches, she was done. The paint had dried, the modifications had been made, all that was left to do was name her.
Now, I'm a pun-loving gal, so my first instincts were Cart Blanchette or Cart Winslet, but I tamed my answer down to Katya. And it was fine, but it just didn't feel right. So I took it to the interwebs, and the interwebs did not disappoint.
I'd mentioned to my Instagram peeps that I kept calling the cart Baby because she's my baby, and a pearl of wisdom named Mikaela suggested I check out the name of the character Baby from Dirty Dancing. I know right? Genius.
Baby from Dirty Dancing = Frances Houseman. Frances with a feminine twist = Frankie. Frankie the flower cart = perfection.
So there you have it, the story of Frankie. Feel free to come and meet her at one of our upcoming events! She's super nice and loves flowers, so you'll definitely have something in common. And I promise she won't bite!
xoxo